Coming Aug 8th, 2020 - 11th Annual "Westchester Friends Reunion "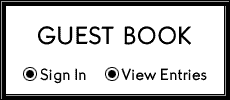 Please Sign In and Give us Your Email Address

Who? It's for anyone who remembers the Tastee Freeze, Snap-A-Bite, Eden's and Potlash. Or spent the 60's and 70's hanging at the "Stores", Fingerhut and Charger Inn, The Abandoned Gas Station, The Round Up and The Woods for Creekers

Let's remember the great times that brought us together...

Isn't it about time YOU came to one of these?

What?  10th Annual Westchester Reunion - Bring Food, Beverages and Chairs!

When?  Saturday August 8th 2020 10 a.m. til Dusk

Where? Brezina Woods (Mannheim Road)

Why?  BECAUSE WE CAN!!!! We had a blast back then and we need to bring those good times back. Bring your stories, your memories and any memorabilia that you'd like to share.

Mark your Calendar August 8th 2020

This was 8th taken on  8 /12 /17

2020 Event at the woods is cancelled